Did you know?
Only 10-15% of aging is the result of genetics. Extrinsic aging, or aging caused by outside factors, accounts for 85-90% of aging...the sun being the worst of these factors.
THE OWNER
After graduating from Assumption College with an accounting degree, I soon realized that accounting/finance was not the career field I wanted. Only a few months later, I enrolled in esthetics school at Catherine Hinds Institute of Esthetics. Skincare had always been an obsession of mine, so I decided to go back to school for a career I knew I would enjoy. I graduated from the 1,200-hour Master Esthetics program as a Licensed Esthetician.
In high school and my early years in college, I worshipped the sun. If I wasn't lying outside for hours at a time, I was visiting a tanning bed. While in esthetic school, I learned how damaging the sun, and the radiation it emits is for the skin - the body's largest organ. I began to acknowledge all the harm I had caused to mine over the years, so sunscreen, which I had only used occasionally at the beach, became a necessity in my daily routine. However, I still wasn't ready to embrace my Irish complexion, so I became interested in airbrush tanning.
As a result, I established Kissed - an airbrush tanning service - as a healthy and safer method for obtaining a glowing appearance. My goal is to educate others on the importance of skincare and to provide an alternative service to sunbathing that looks just as natural.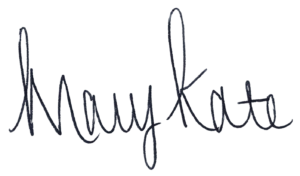 MaryKate Doherty (McInerney)
Owner, Licensed Esthetician
THE MISSION
To provide all clients with a customized and natural, kissed-by-the-sun appearance, without compromising the health of their skin.
THE SOLUTION
At Kissed, only the most natural and skin nourishing ingredients are used.
All colors are 100% customized, cruelty-free, fast-drying, odorless, and non-comedogenic (non-clogging). They contain naturally derived aloe vera and extracts (cucumber, green tea, white tea), powerful antioxidants (caffeine, chamomile, glycerin, elderberry),  organic based oils (argan, coconut, jojoba), and vitamins A, C, and E. They are formulated without parabens, gluten, fragrance, sulfates, petroleum, mineral oil, or petrolatum.
THE MEDIA
Meet MaryKate McInerney of Kissed
BostonVoyager.com
Published January 30, 2018
Boston's 29 Best New Shops and Services (#15)
BostonGlobe.com
Published January 11, 2018
Meet MaryKate McInerney of Kissed in West Roxbury
BostonVoyager.com
Published May 30, 2017